Graphic design for the Startup Village 2020
Startup as a Masterpiece
Startup Village became one of the first virtual conferences in Russia, as well as the main free technology event of the year. All participants could not only watch interesting sessions, take part in the startup competition, meet mentors and investors online, but also communicate with each other from anywhere in the world in real time.
As a member of the Heroinmarketing agency team, I designed the publications and partner materials for Startup Village 2020.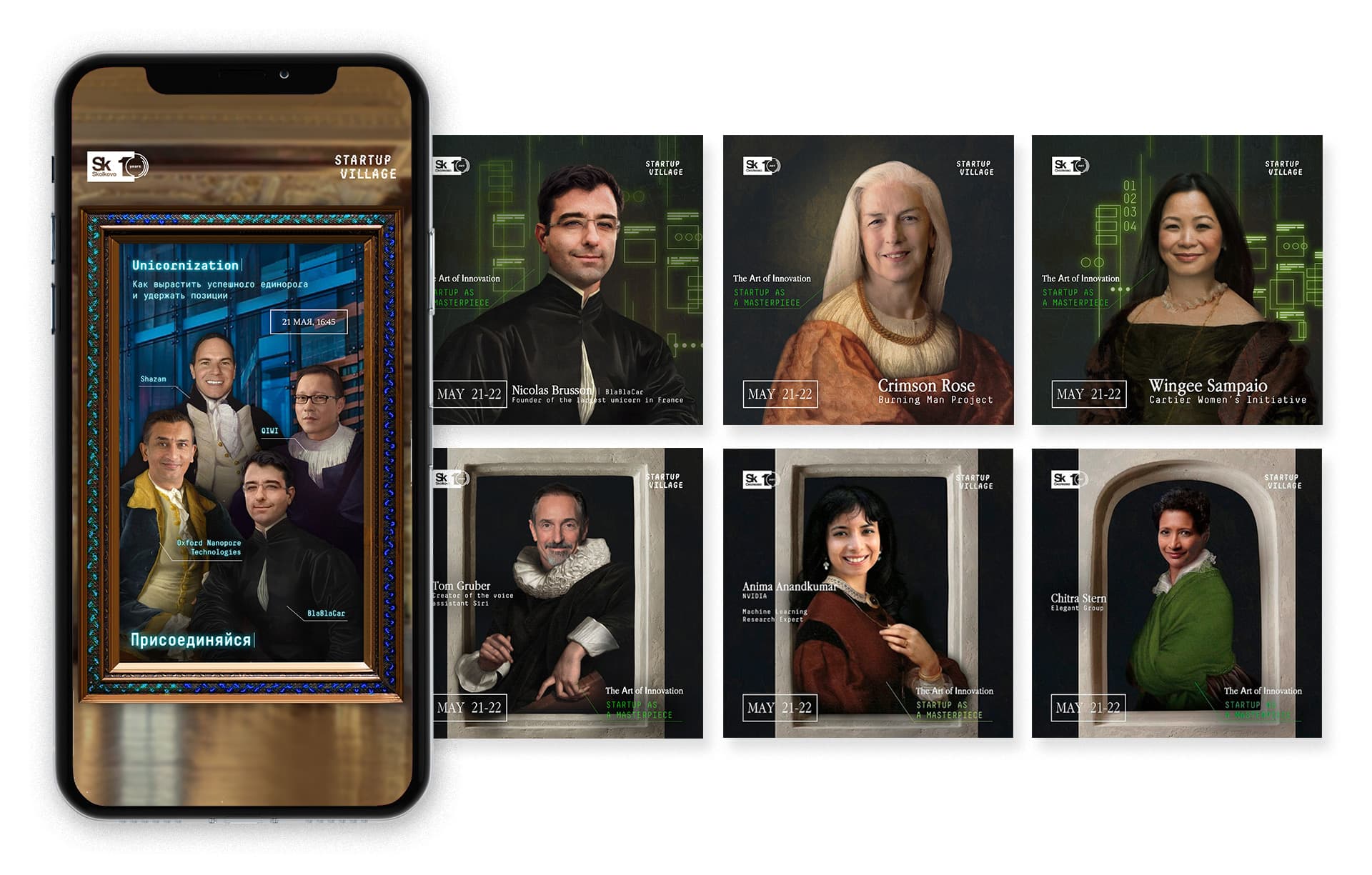 Partner materials
This year, the Startup Village covered various innovative areas. From start-ups in cleantech, recycling, smart home/city, to digital tnt, education technology and speeches by the world's most influential women in tech, the real Amazons of the tech avant-garde.