Website for the Greenwise vegan food brand
Greenwise specializes in the production of plant-based alternatives to meat, fish and dairy products. Working with innovative companies in Russia and abroad, Greenwise intends to accelerate the transformation of the food industry, taking into account the growing popularity of ethics and environmental sustainability.
Colors, fonts, logo - all this was already there. The guys needed a moderately catchy and bright site with animation and parallax, where the main focus is photos of beautiful products and juicy dishes made from them.
See how we at Wake Lab made it happen.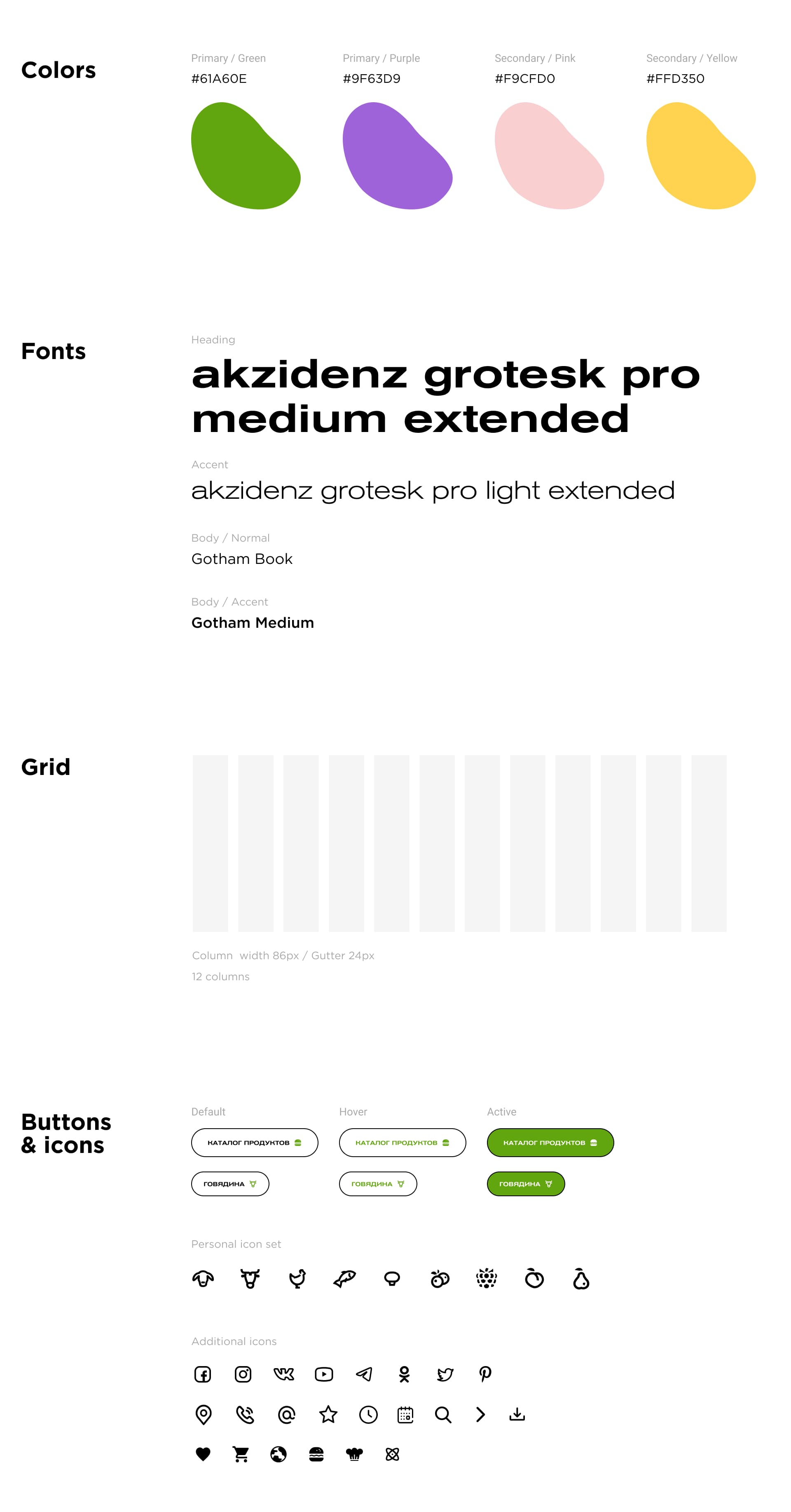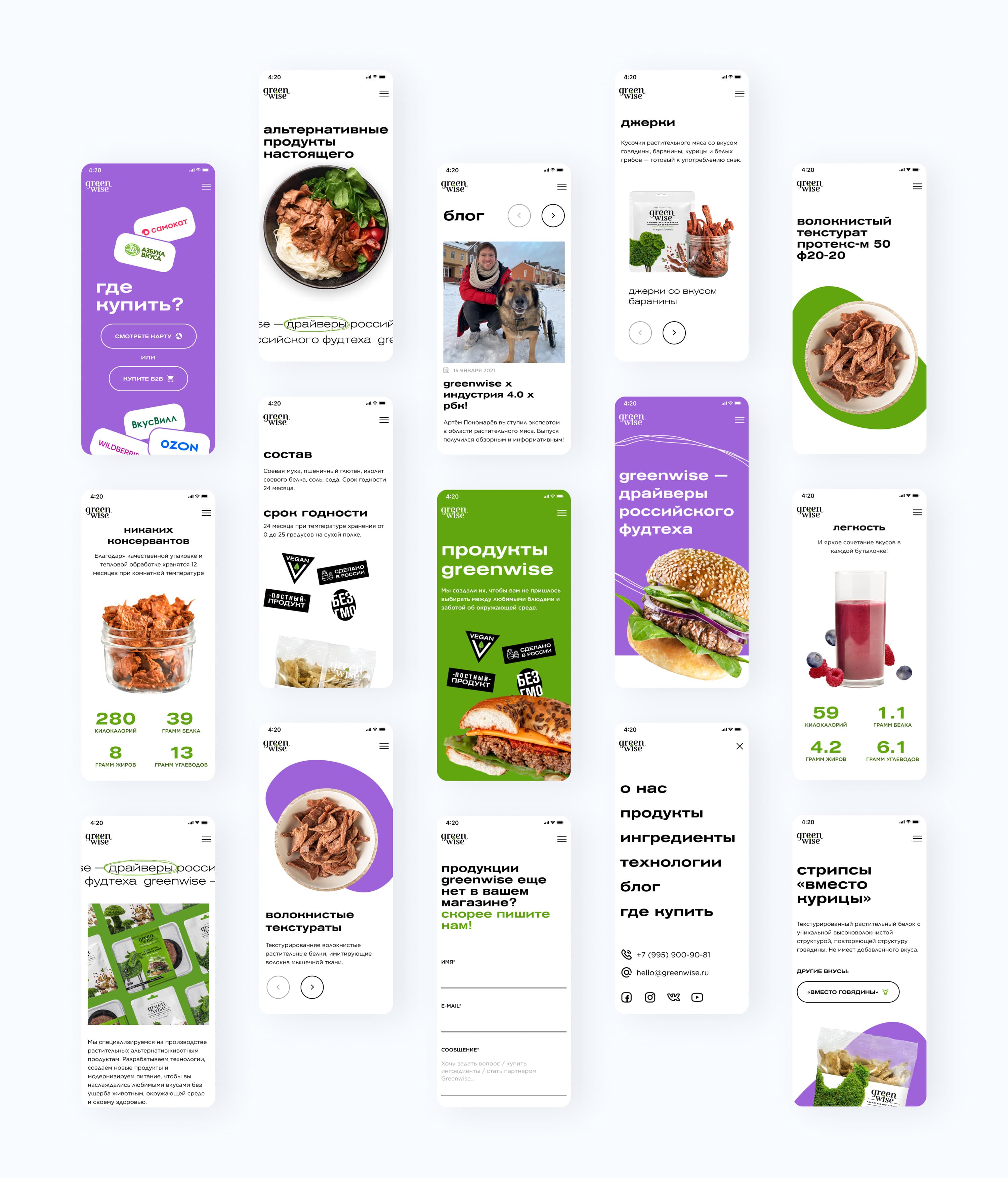 Products and ingredients
Pages of products and ingredients are one of the key ones: it was important to make it possible to type these pages according to a single template.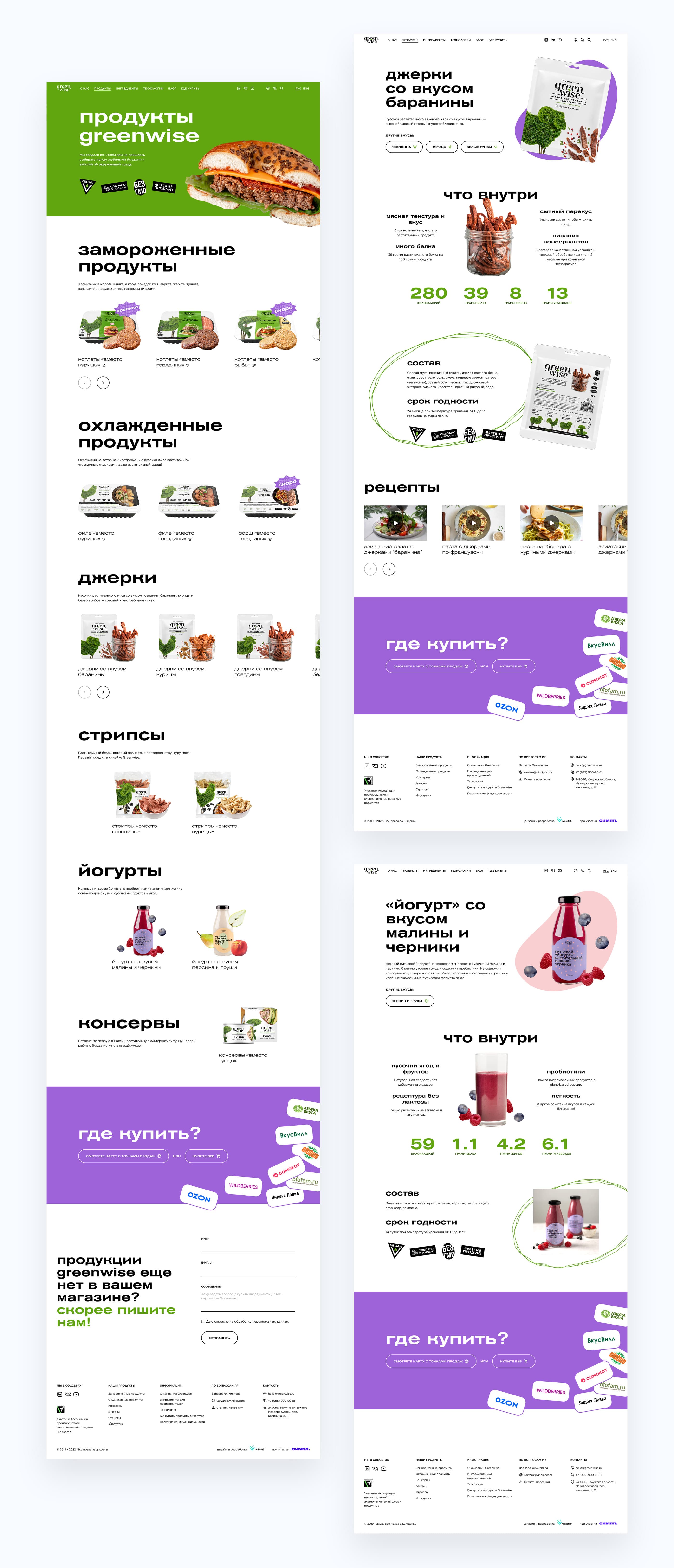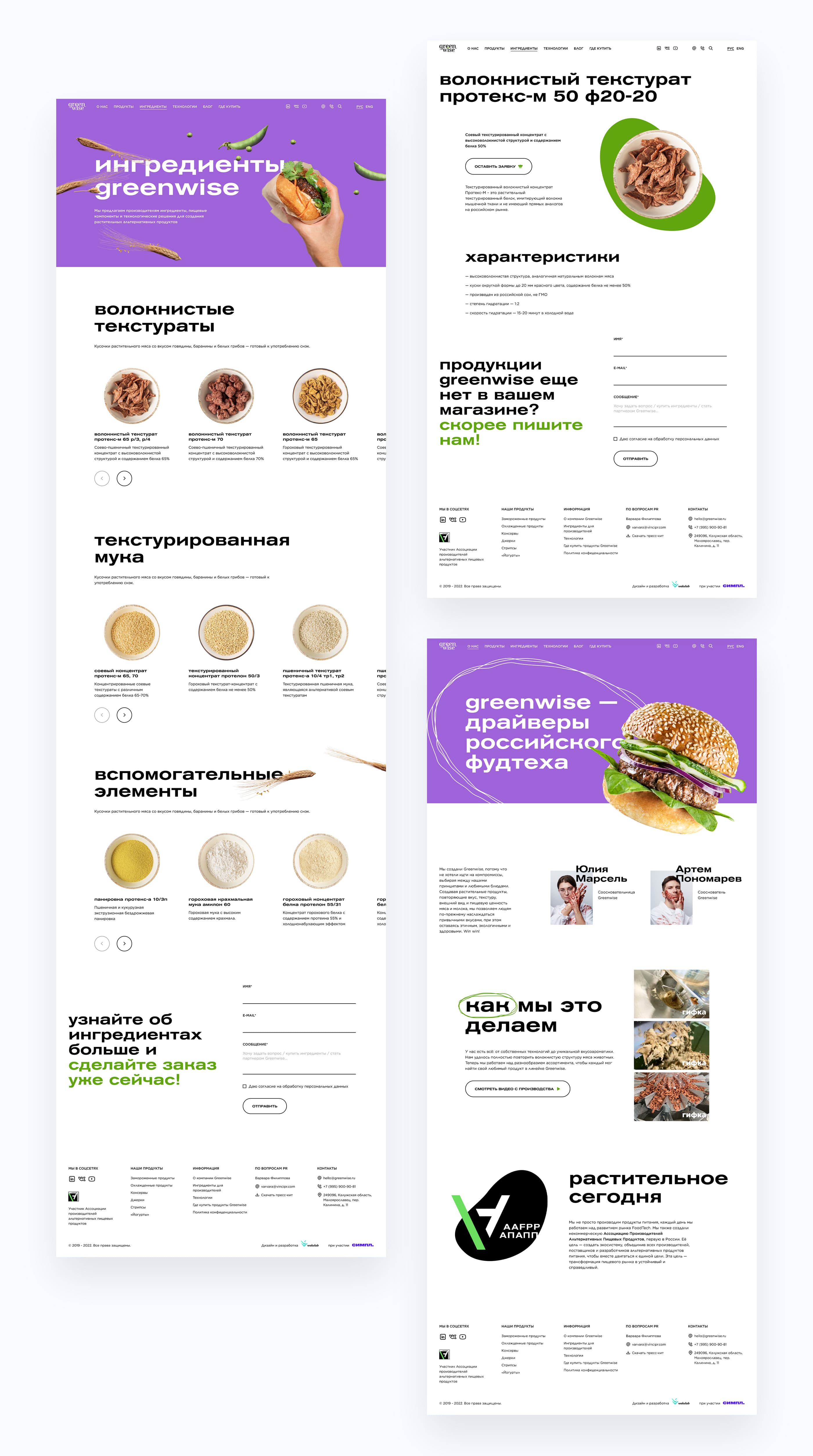 At the beginning of 2022, we at Wake Lab applied for participation in the Russian Drupal Awards - in the award among the best Drupal CMS-based sites in Russia. The Greenwise website took second place in the «Best Corporate Website» category.