Seizing Opportunity Crowdfunding Platform
One of the first volunteer fundraising platforms in Russia was Seizing Opportunity project from the Help Needed Charitable Foundation. The platform has existed since 2017, and during this time, thanks to it, it was possible to raise more than 160 million rubles in favor of charitable foundations throughout Russia.
In 2022, I worked on a redesign of the platform. Now there is a convenient interface for creating charity fundraisers, new functionality for holding charity events and creating group charity collections.
An important task was to change the mood of project: to make it easy, understandable, engaging and playful.
Illustrations: Margarita Cherepanova 
Texts: Irina Skipor
Project's stakeholder: Ekaterina Kruglova

Volunteer fundraising is a fundraising strategy when money for charity is collected not by the foundation itself, but by its supporters.
Seizing Opportunity platform changed the positioning of volunteer fundraising: fundraisers do not just collect money, they support the work of foundations and solve social problems. And this is for everyone.
Take a look at the detailed platform guide prepared by my colleagues at the Help Needed Charitable Foundation.
In the first month after the relaunch, we received record KPIs (more than 11.5 million rubles) for donations to charitable foundations throughout the existence of the platform (since 2017).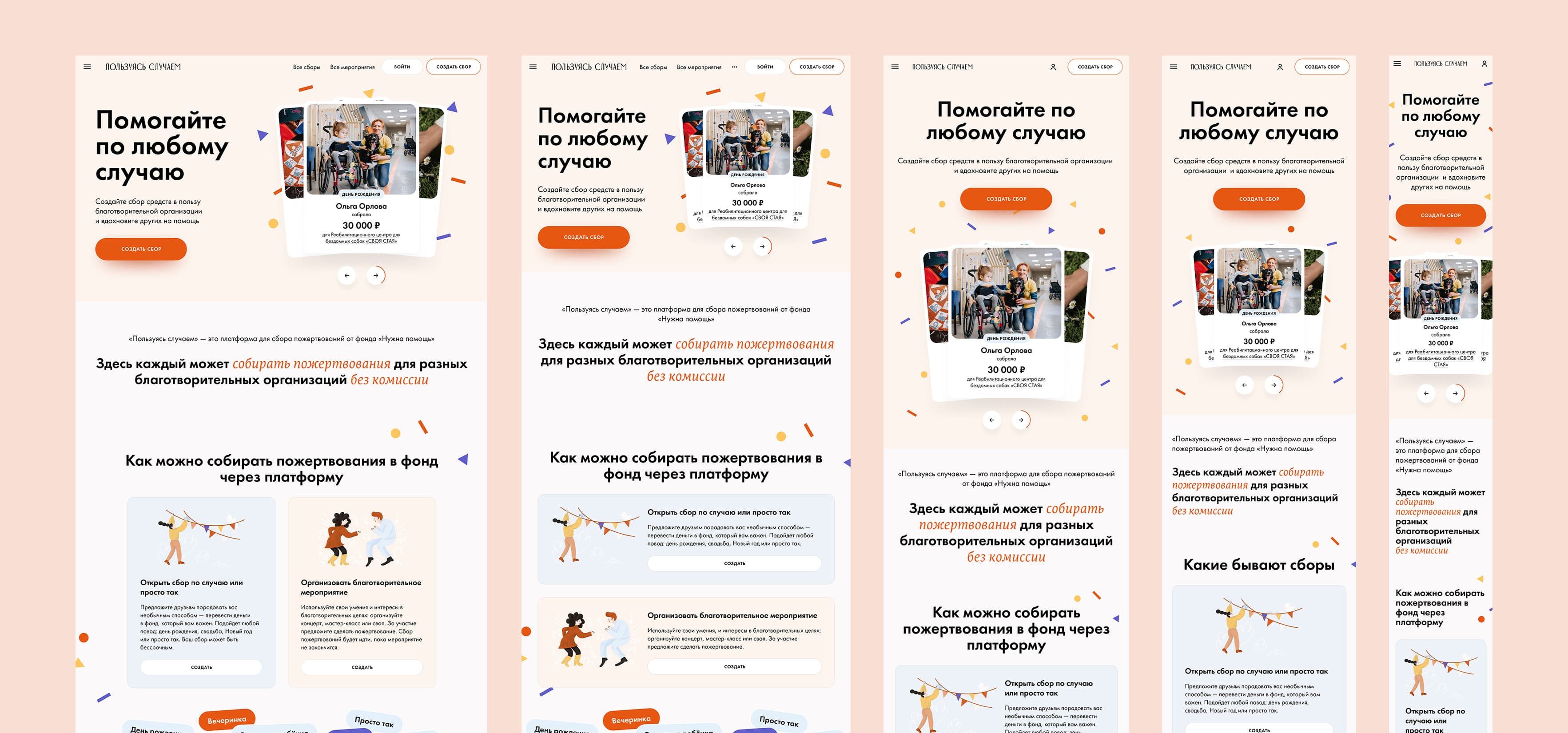 Charity fees
This is an opportunity to invite friends to please you in an unusual way – to transfer money to the fund that you need. Suitable for any occasion: birthday, wedding, New Year or just because. :)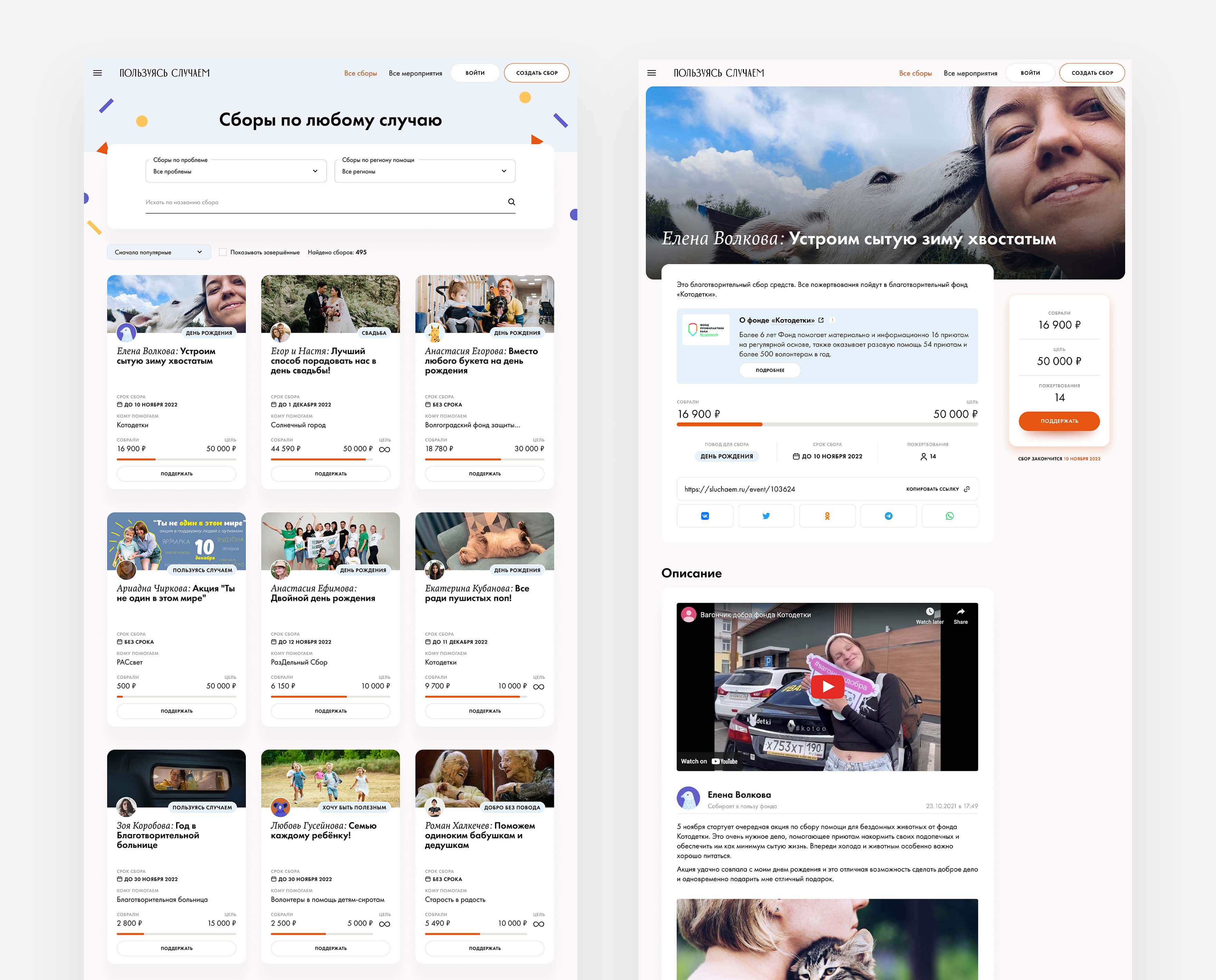 Charity events
This is an opportunity to use skills and interests for charitable purposes: to organize a concert, a master class, a party, etc. The price of participation is a donation to one or another charitable foundation.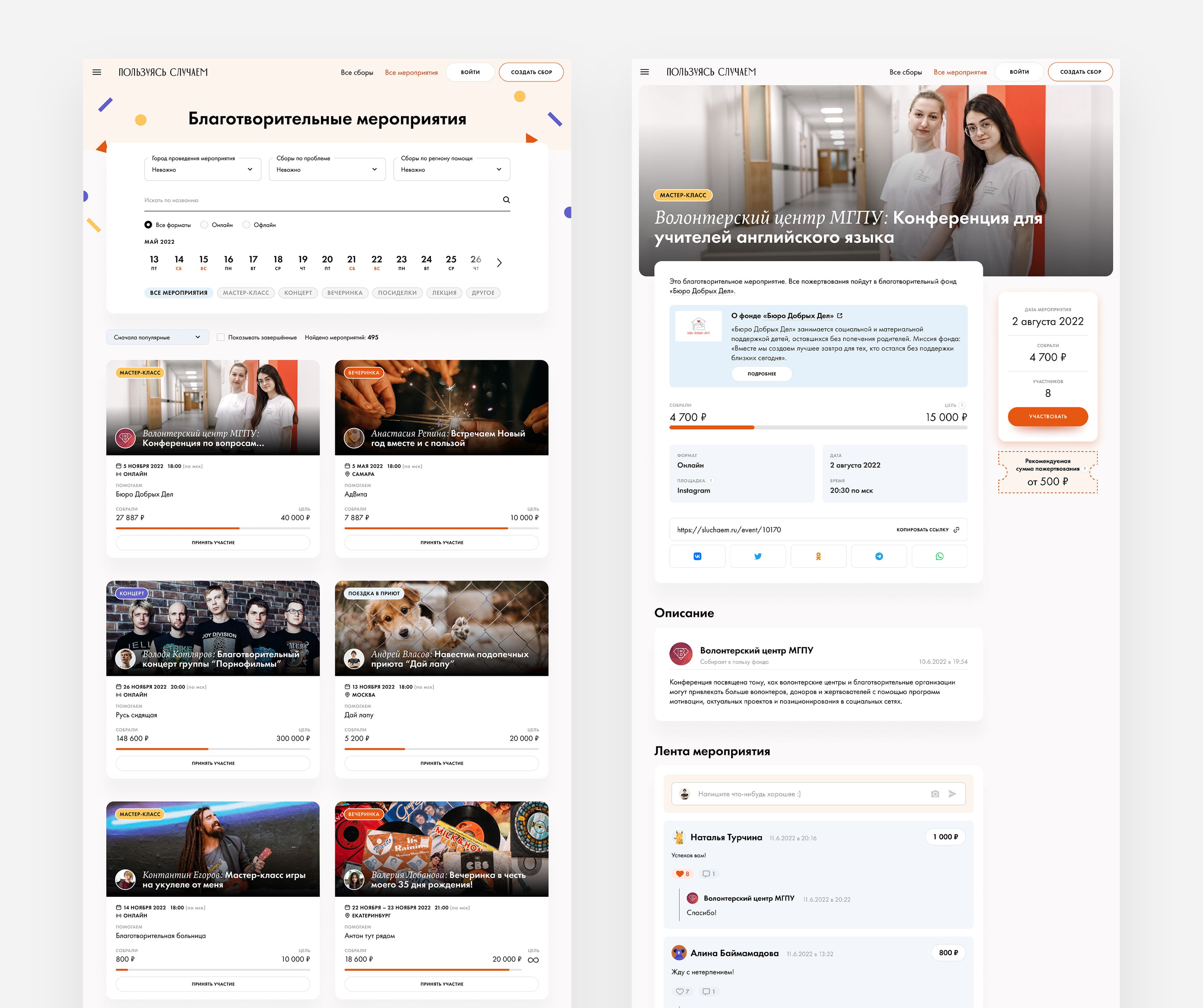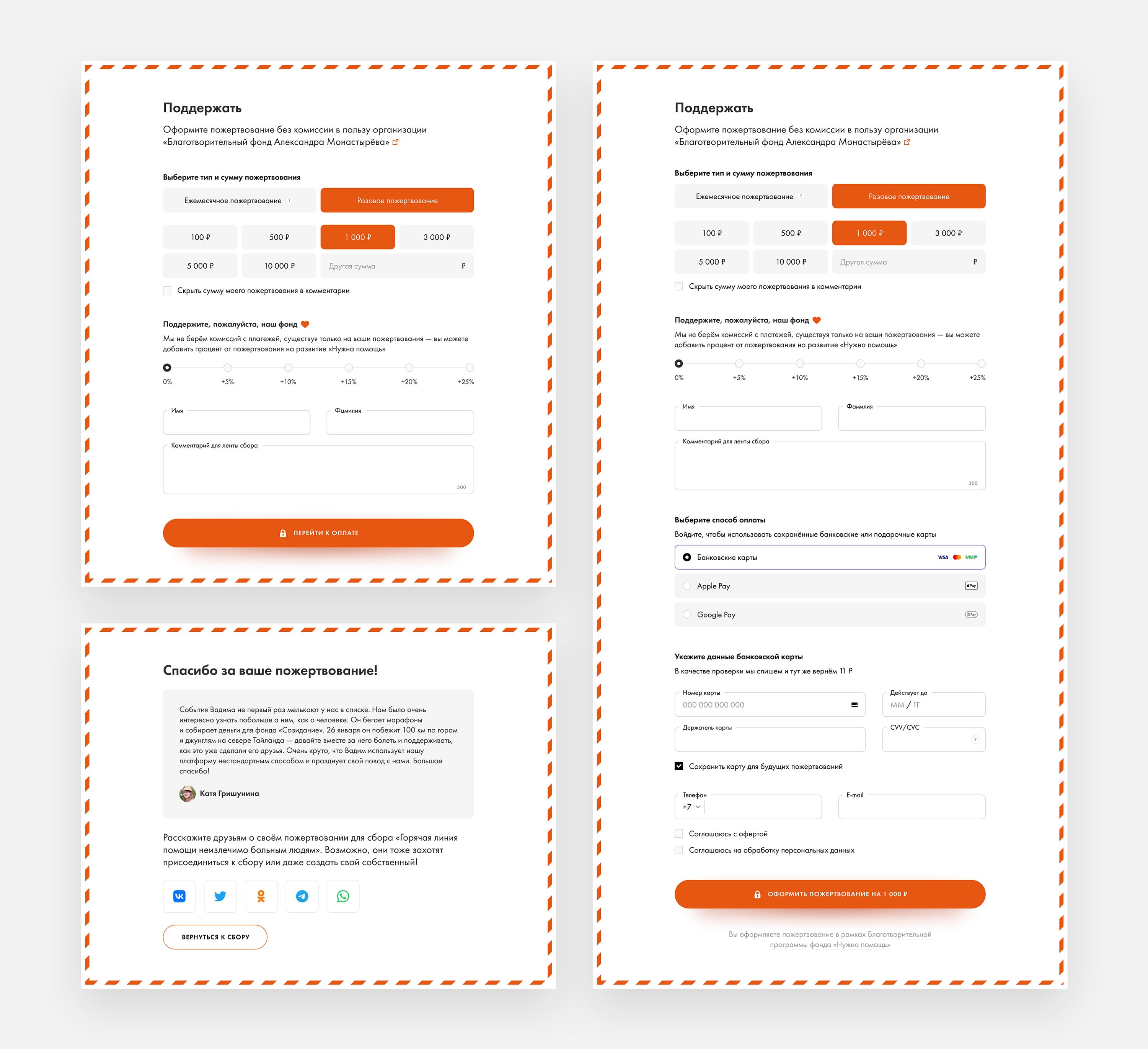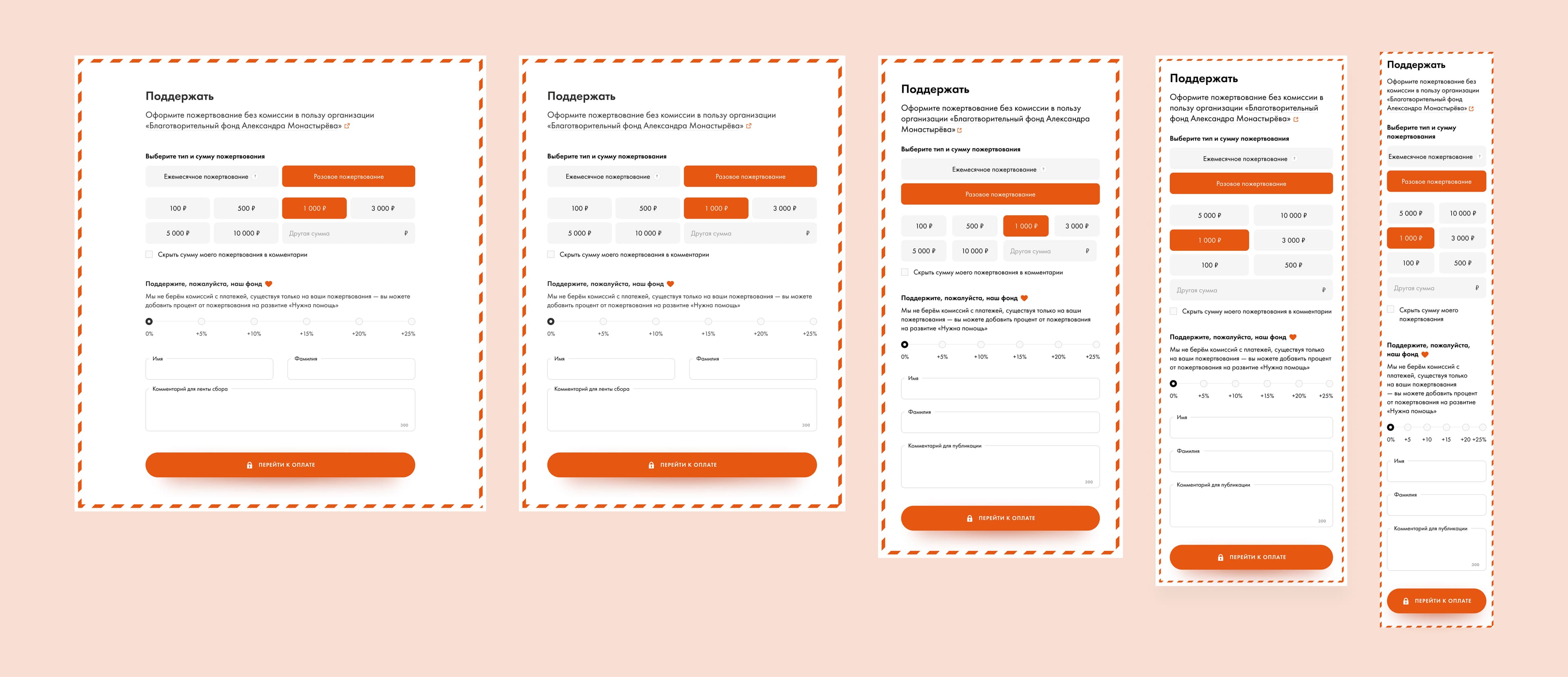 Creation of a charity fundraiser
In Help Needed Charitable Foundation, we explored the user's journey of creating a charity fundraiser on the Seizing Opportunity platform: it's an important and sensitive step-by-step process. The study, which involved more than 100 respondents, showed an excellent result.